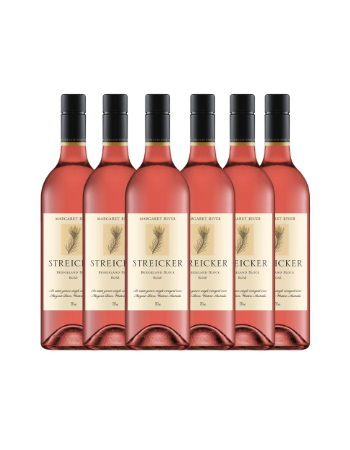 2017 Streicker Bridgeland Block Rosé Six Pack
93/100 - James Halliday Wine Companion

Aromas of cherries, plum blossom and subtle brioche and dried herb hints. The palate has a crunchy entry of natural acidity, red berries and candied apples.
The wine is dry and succulent, with textural tones of eastern spice, strawberries and rose water leading to a quenching mineral finish.