Our Vineyards
---
At Clairault Streicker we believe that winemaking begins in the vineyard. With abundant water catchments, beautiful undulating landscapes, naturally biodiverse bushland, and soil that is exceptionally suited to premium viticultural use, our four vineyards are well-situated to produce fruit of uncommon quality.
As caretakers of four diverse vineyards in the Margaret River region, we are proud to be taking steps towards ensuring our natural resources are protected for generations to come. Our four vineyards are fully certified with Sustainable Winegrowing Australia.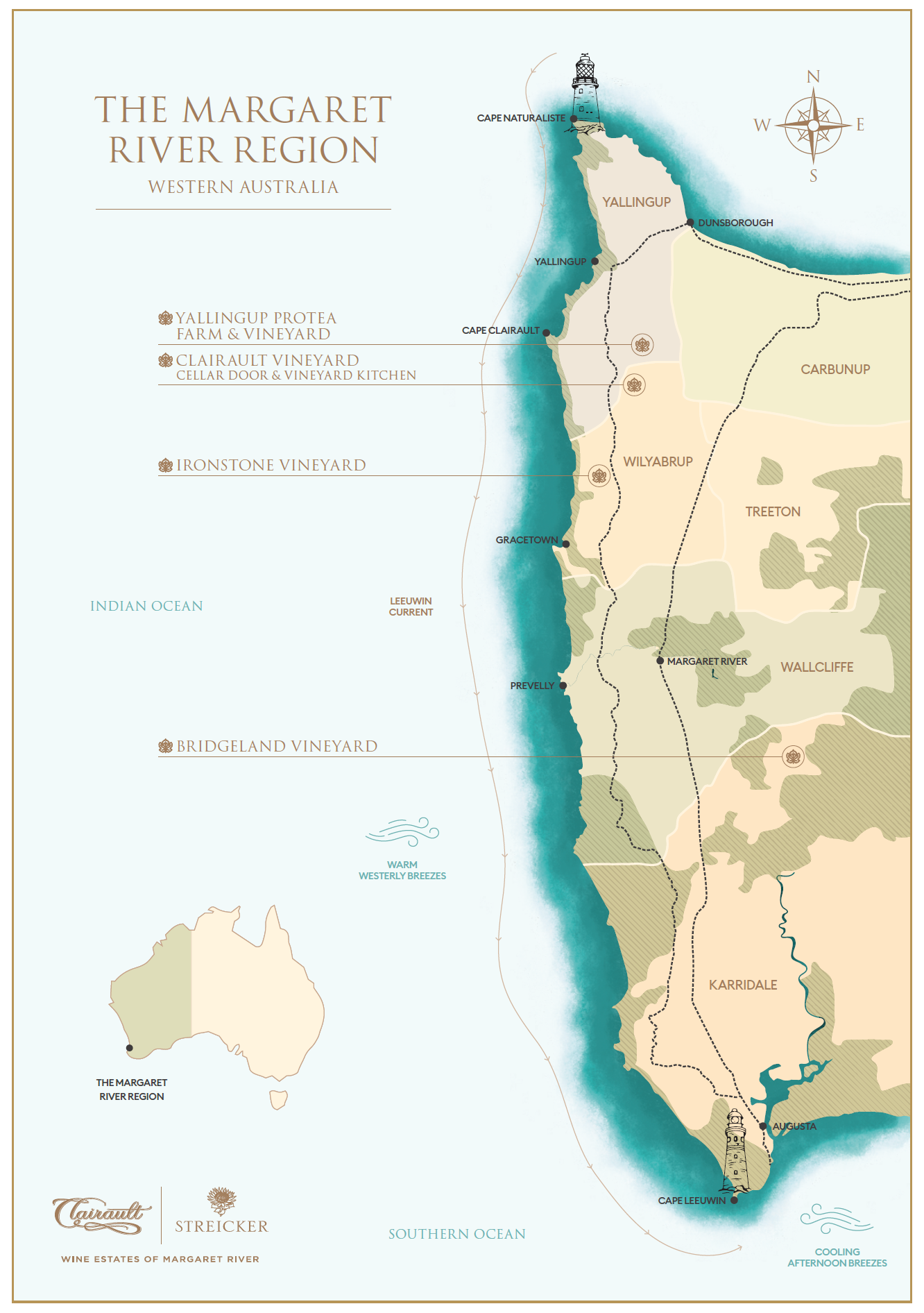 Clairault Vineyard, Wilyabrup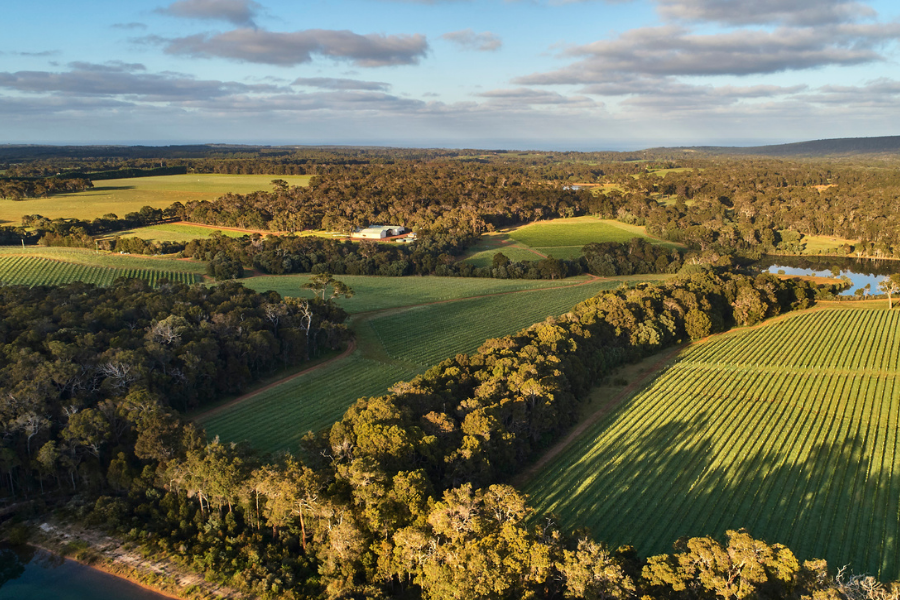 Our oldest vineyard, established in 1976, sits 120 metres above sea level and is the meeting point for 3 water catchments, the Gunyulgup, Quinninup and the Wilyabrup. The property is acknowledged as having one of the highest grades of biodiversity in the area and boasts a beautiful undulating landscape and plentiful natural bushland.

---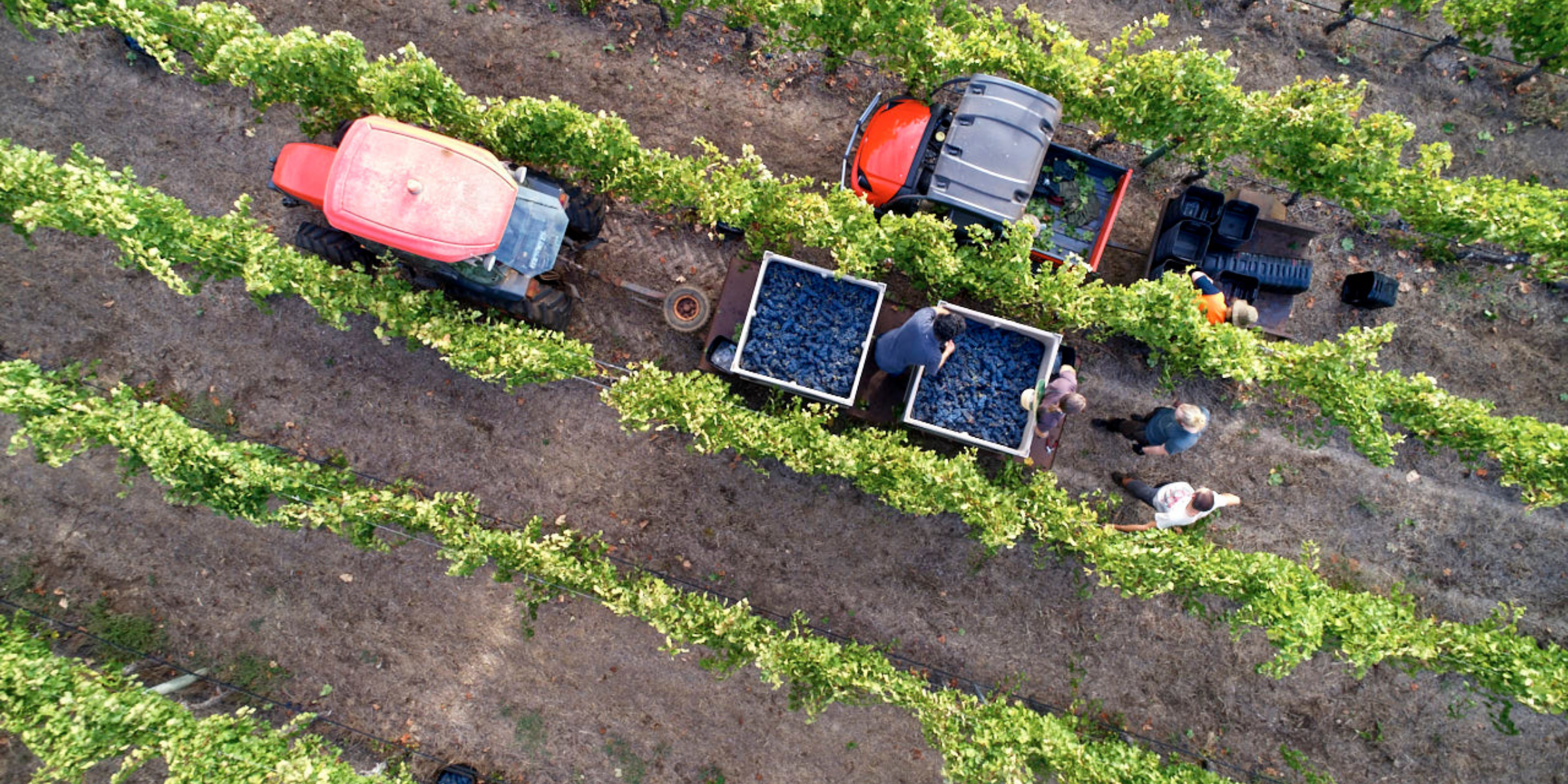 Ironstone Vineyard, Wilyabrup
The Ironstone Vineyard is set on 101 hectares on Caves Road with 25 hectares under vine. Its tightly spaced vines planted almost 5,000 to the hectare promote a healthy competition and intensely flavoured fruit. The brown loamy sands over gravelly clay soils at Ironstone are exceptionally well suited for premium viticulture use.

---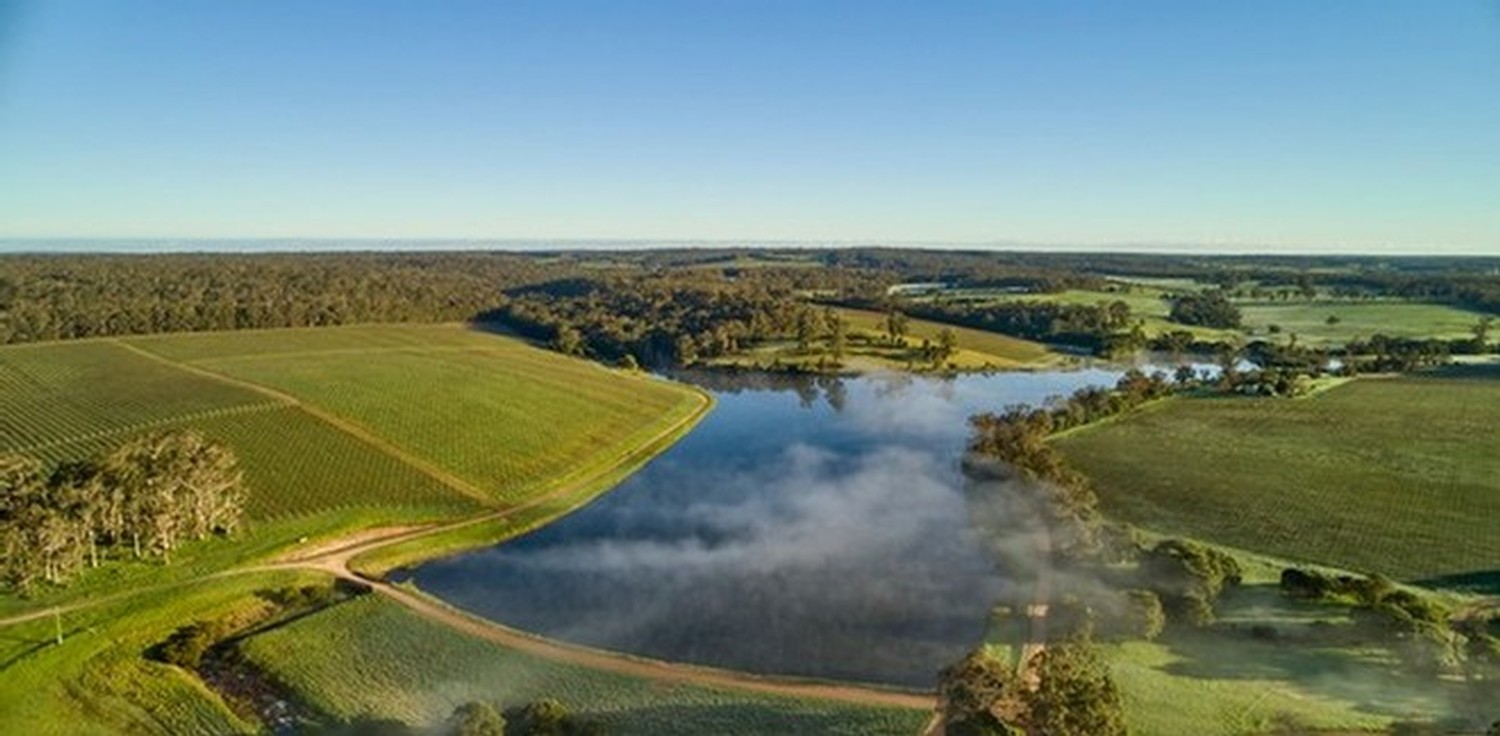 Bridgeland Vineyard, Karridale
The Bridgeland Vineyard is an expansive, undulating 200 hectare property with 100 hectare under vine wrapped around one of the largest water catchments in the Karridale sub-region. Nurtured within the cooler inland Karridale sub-region, with its own microclimate regulated by the large reservoir, this vineyard produces wines of exceptionally high quality.

---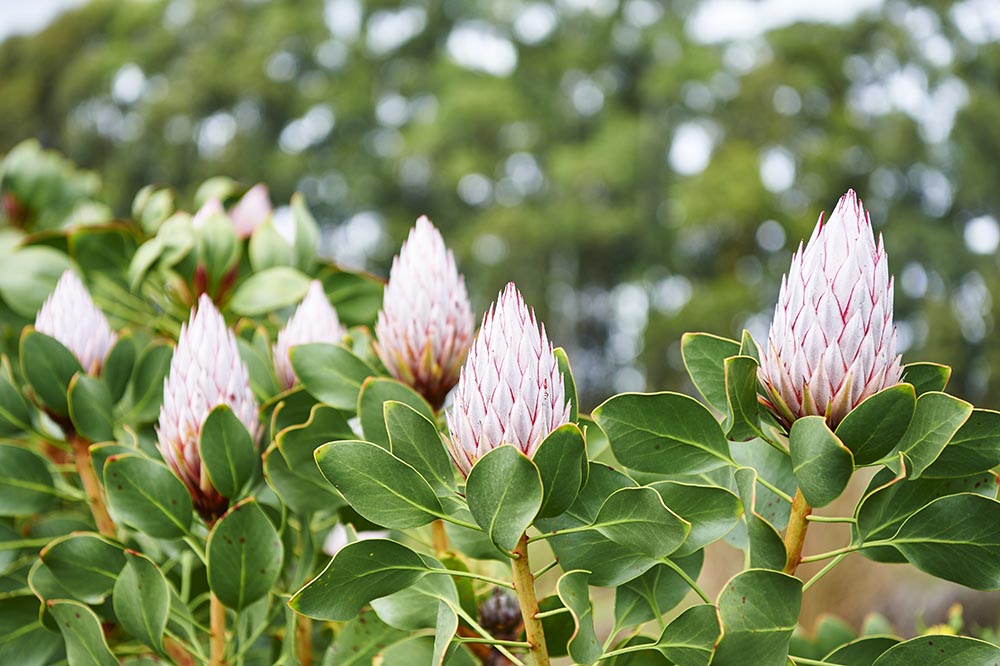 Yallingup Protea Farm & Vineyard, Yallingup
The Yallingup Protea Farm & Vineyards is set on 120 hectares in the Yallingup sub-region of the Margaret River Wine Region, with 26 hectare under vine. The Yallingup property was the first vineyard acquired by the Streicker family in 2002. Besides wine grapes, both table grapes and flowers are grown at this property, and the distinctive labels of Streicker Wines represent different "pairings" of varieties of flowers and grapes.