Cellar Door
---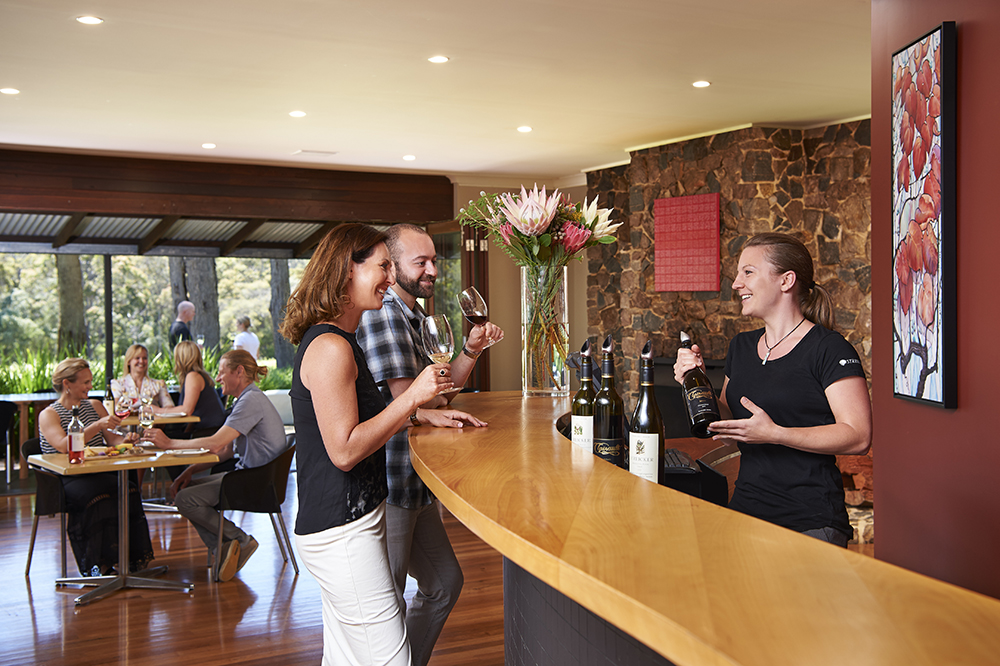 The Clairault Streicker Estates have been producing some of the finest wines in the Margaret River Region for over 40 years. We invite you to visit our Cellar Door to taste the fruits of our labour. Our scenic driveway off Caves Road winds through farm land and native forest, ultimately bringing you to a place of beauty where you can relax and enjoy the vineyard views while savouring a selection from our premium collection of wines and seasonal lunch menu. We also offer a carefully curated selection of locally produced merchandise and our own special collection of 'house made by us' produce.
Our tasting style is designed to give you an intimate and personalised wine journey. Take a seat in the Discovery Room and let our knowledgeable staff guide you through the range of Clairault and Streicker vintages; highly regarded for their quality and style. A bite size menu is available to accompy tastings, whilst those looking for a more substantial offering can dine with us in our cafe. We have a designated dining and tasting space for our valued Cellar Club members.
Larger groups (of 8 or more) are encouraged to book ahead.
The Cellar Door is open from 10am - 5pm daily.
Closed Christmas Day & Good Friday