5 October 2023 | Maddy Plummer
Trophy at the International Wine & Spirits Competition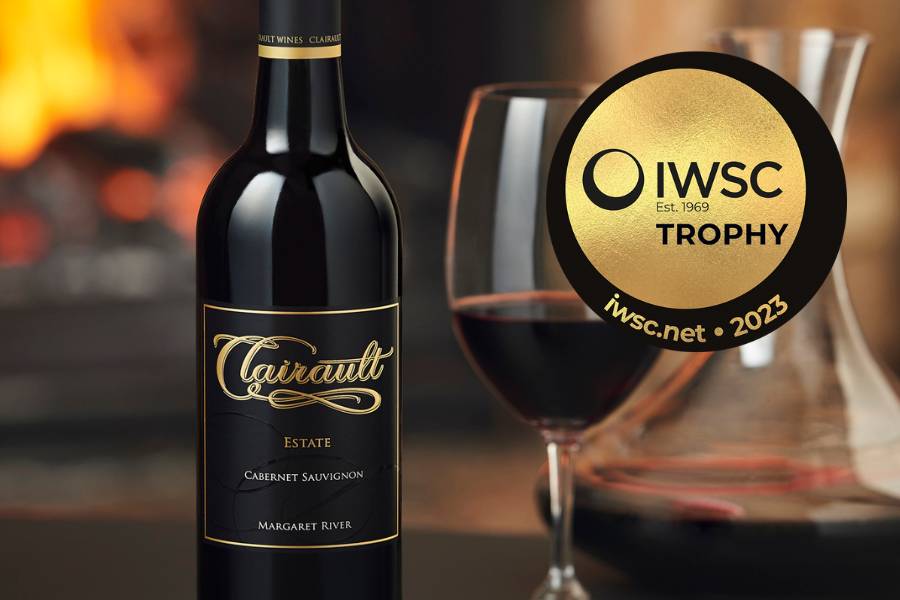 To top off what has been an incredible year in the awards space for us, our Clairault Estate Cabernet Sauvignon 2020 has just been awarded the highest accolade at The International Wine & Spirits Competition.
It was one of 8 still red wines, of a total 7,000 tasted, to bring home a wine trophy!
Tasting notes from the judges said,
"Restrained aromas of fresh blackberries, with hints of opulent black truffle. The palate is slick and supple, with polished, silky tannins and layers of graphite, ocean spray and forest floor. This is magnificent: assured and age-worthy, with a clear pedigree."

Many hands have worked these cabernet vines over their 46+ years on this special plot of land in Wilyabrup. We are grateful for every single person who has contributed in some way. We now focus our attention to protecting these vines for future generations to come.
We can't wait to share this wine with you. Join our mailing list to be the first to be notified of it's release: /Connect
We are also proud to share we have been shortlisted for the 2023 Old Vine Trophy.
The Old Vine Trophy recognises producers working to preserve and protect their heritage vineyards.
The story of the A Block is well told here at Clairault Streicker in terms of the legacies put in place by the Lewis Family. Since then, the respect and care taken by Senior Viticulturist Chris Gillmore and his team and the wines made from here by Bruce Dukes and team have all contributed to this heritage being withheld. We see ourselves as custodians of this story and look to improve on the detail with reference to the place it is grown in and the hopes for the future preservation and integration with country.
The Old Vine Trophy winner will be announced at the IWSC Awards Celebration on 19 October, and the winner will be invited to take part in The Old Vine Conference 2023, where they will be interviewed about their work with old vines and what it means to them to have won the Old Vine Trophy.