29 April 2022 | Around the region | Maddy Plummer
Plan your visit as part of the Gracetown Cowaramup Harvest & Vines Trail
The Margaret River region can surprise unfamiliar visitiors with it's vast size and generous offerings. It's easy to get side-tracked with the beautiful places on offer, and that is why we suggest planning your visit with one of the local self-guide drive trails.
Whether you are driving from Perth to Margaret River, or flying straight into the Busselton Margaret River Airport, see more of what matters with these recommended routes so you can take it all in, in your own time.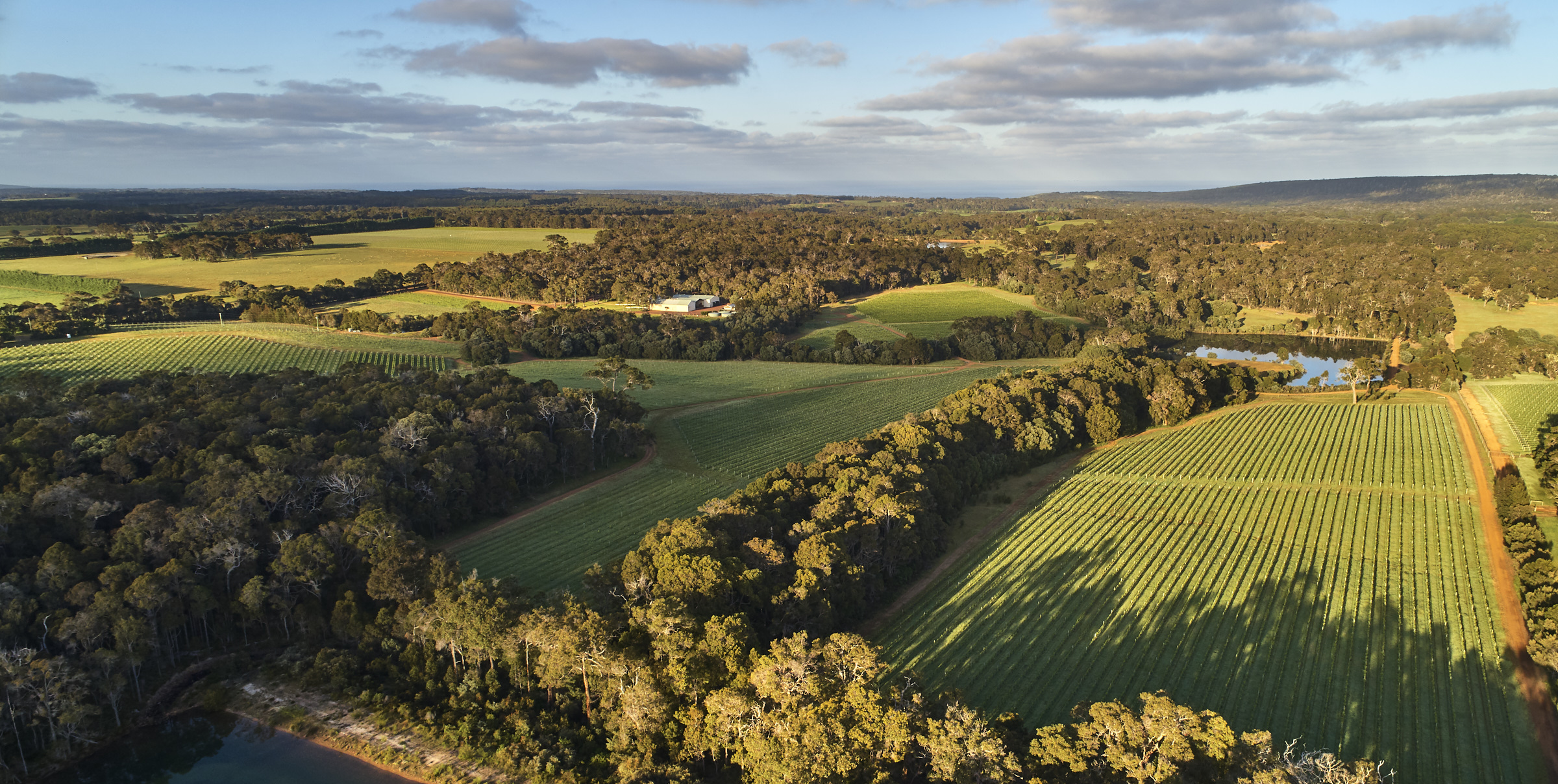 Our Location
Our venue is located in the heart of the Wilyabrup subregion, approximately 15 minutes drive south of Dunsborough, 30 minutes south-west of Busselton and 30 minutes north of Margaret River.
There are five self-drive guide trails within the region, with our venue fitting into the Gracetown to Cowaramup: Harvest and Vines Trail.
The Gracetown to Cowaramup: Harvest and Vines Trail
Connect to the generosity of the earth, and those who are dedicated to her. 
Almost like a golden triangle of winemaking, the humble area between Gracetown and Cowaramup, known as Wilyabrup, is where locals and visitors go to live like kings. The land is bountiful and giving. It's the region's powerhouse of vineyards, farming, working families and artisan production.
Once a land of milk (literally), there's now honey and wine. The landscape is one of rolling fields, hay bales and lush vineyards bordered by virgin native bushland. Those who visit have no choice but to witness the seasons first-hand and are compelled to meet the makers, see the production and sample the fruits of land, labour and love. It's like all roads lead to this special pilgrimage.
Old secrets of winemaking, brewing, distilling and tempering are whispered here. Of course, days end at the coast, and in this case, it's Gracetown's Cowaramup Bay, where the sun sets into the water.
Plan your drive along the Gracetown to Cowaramup: Harvest and Vines Trail.

Visiting Us
There's something for everyone at our Cellar Door & Vineyard Kitchen. We have a few different tasting options, listed below, or stay and enjoy a leisurely lunch overlooking the vines, luscious greens and native bushland. The food is seasonal and modern, served in a casual style and made with ingredients sourced from producers local to the venue.

Wine Tasting Options:
Seated Tasting - take a seat and let our knowledgeable team guide you on your own wine journey.
$10 per person for 6 wines, allow 30 minutes.
Sample Wine Flight - enjoy 30mL samples of 6 of our wines at your own pace, in a location suited to you. Spread out on our lawn, outside on the deck, or inside by the fireplace.
$15 per person for 6 wines, equates to 2 glasses of wine - plan your drive home safely.
Wine Blending Experience - for those who wish to step things up a notch, for the vino aficionado. A dedicated team member will sit down and guide you through the wine blending process, to help you blend your very own wine. Learn the theory behind why and how wines are blended, then measure, mix and taste a wine to your taste.
$85 per person, allow 90 minutes, take home a bottle of your blend
Places to stay
Cape Lodge
Located next door to us at Clairault Streicker is the epitome of luxury accommodation in Margaret River, Cape Lodge. It impresses with the appearance of a private country estate, but the trappings of a world-class boutique hotel. The rooms are centred around a picturesque lake and forest, surrounded by manicured grounds, pool, a waterside restaurant and vineyard. The fine dining restaurant is available to guests for inclusive private breakfast, and open to the public for dinners, special events and the signature Cape Lodge cooking school with renowned chef Tony Howell.
Eight Willows Retreat
The entry into Eight Willows Retreat is striking; a winding driveway that crosses a lake, surrounded by native bushland, with a scenic gazebo perched over the water. Here, 25 self-contained chalets are set on 75 acres of pristine nature, with each positioned for maximum privacy. The Retreat is located away from the hustle and bustle of towns for a secluded and relaxing stay. Choose from one or two bedroom chalets as well as one grand 10-person country residence.