11 November 2019 | Maddy Plummer
Our Halley & Lex Cabernet Sauvignon 2017 makes it into Halliday's Top 100 in The Australian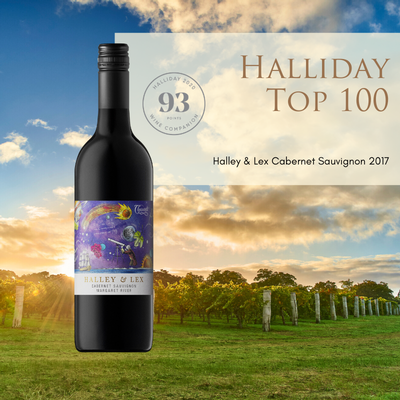 Clairault Streicker Wines are over the moon with the news that the new Halley & Lex Cabernet Sauvignon has placed in James Halliday's Top 100 List in The Australian.
The Halley & Lex range is a new release by Clairault Streicker Wines, with exclusive availability throughout the trade. It features a quirky and vibrant label telling the story of how the name came to be Halley & Lex.
The feedback from Mr Halliday read, "very well put together, the intricate striking label, the gently spiced bouquet likewise hitting the spot. The medium-bodied palate has all the length you could hope for at the price, its texture and structure the framework for a drink anywhere, any time. Impressive value."
If you are in the trade and interested in this wine, contact the distibutor in your market here.