3 May 2023 | Maddy Plummer
Mothers Day Gift Ideas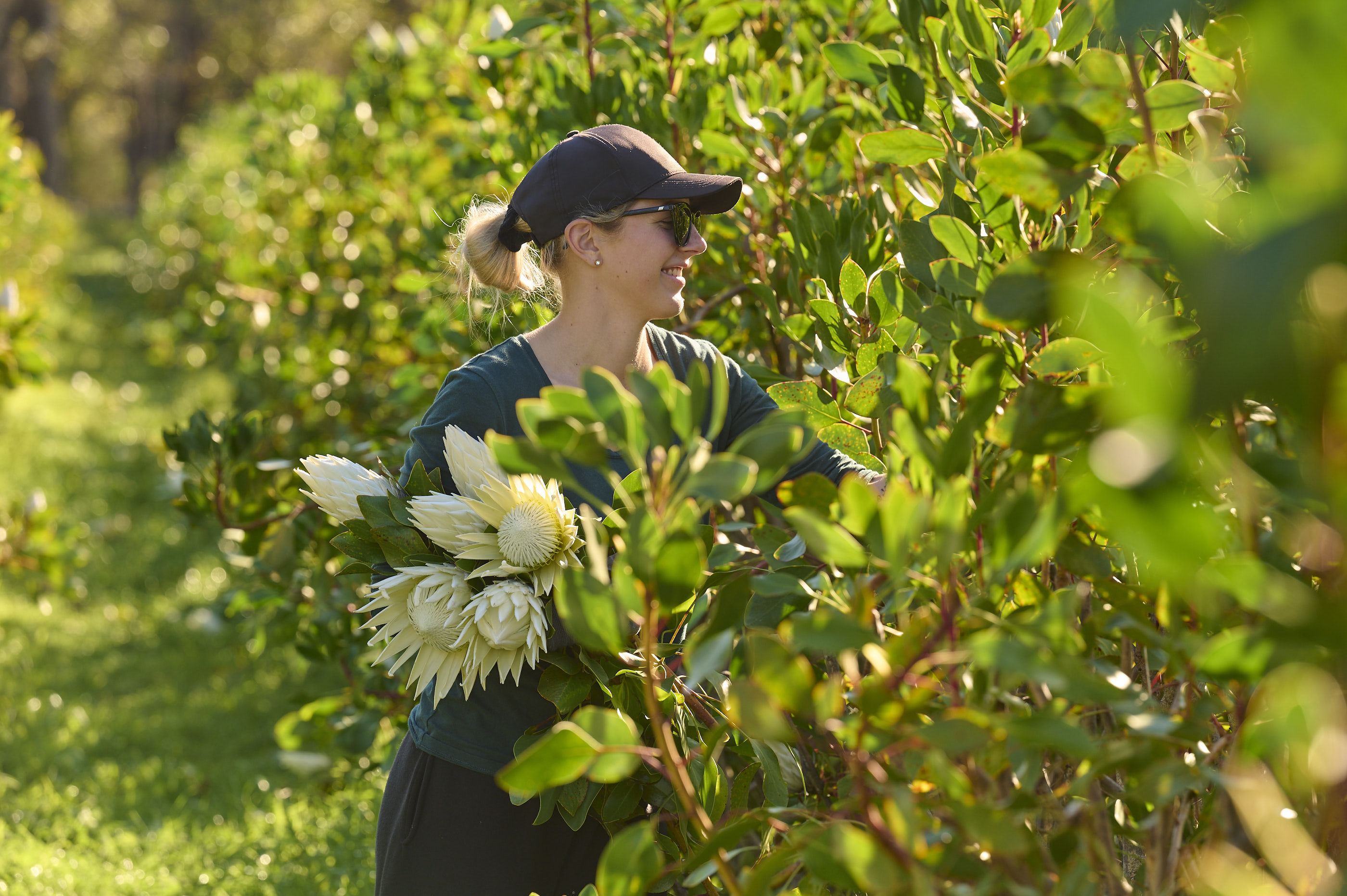 As the temperature drops and the leaves change colour, our Yallingup Protea Farm is returning to life after the dormant summer months.
We're currently seeing our White King Proteas, White Ice Proteas, Pink King Proteas, Suzara Protea, Goldstrike Leucadendron and Katies Blush back in season.

We have bunches of our flowers delivered to the Cellar Door every Thursday available for purchase, subject to availability.

Spoil your mum to a long lunch at our Cellar Door & Vineyard Kitchen. Take a seat on our deck or inside by the fireplace, and enjoy 3 courses for $65 per person. View our Autumn menu here.

Our Wine Blending Experience is a great way to spend time with mum, and the rest of the family, for those with an interest in wine and looking to expand their wine knowledge. We also offer gift vouchers for the Wine Blending Experience if you aren't ready to book.

Lastly, you can't go wrong with rosé. Our Clairault Margaret River Pinot Noir Rosé 2022 is a elegant style of rosé with pristine natural acidity. Aromas of red cherries, plum blossom and cinnamon are met with nuances of dried thyme and grapefruit on the palate.