5 October 2023 | Events & Competitions, Newsletter | Maddy Plummer
Wine on the Water is back for 2023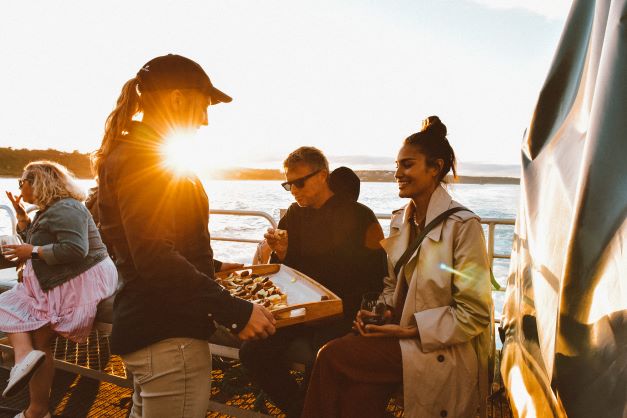 Cruising with Clairault Streicker
We are thrilled to bring Wine on the Water back for this years Fine Vines Festival.
It's a special time of year throughout the Margaret River region in Spring, made all the more so by the confluence of wine and water in this tour with a difference; it's whales you'll be among, not vines. Hop aboard the catamaran Alison Maree alongside the team from Clairault Streicker and experience a sunset canapé whale watching cruise with wine. This tasting and coastal exploration is an ideal experience that vividly illustrates the influence of the wild landscape on production of Margaret River Region wines.
Date & Time
Saturday 21 October, 2023
4:30 pm - 7:00 pm
Location
Dunsborough Professional Fisherman's Boat Ramp
306 Geographe Bay Rd
Quindalup WA 6281, Australia
Tickets
$195pp + bf
What's Included
Your ticket includes a 2.5 hour sunset cruise, a selection of Clairault Streicker wines accompanied by substantial canapés prepared by Chef Allan Allsop.
Who Can Attend
This event is restricted to 18+.
Click here to purchase tickets and find more information.