3 May 2023 | Maddy Plummer
Fences for Biodiversity Protection & Revegetation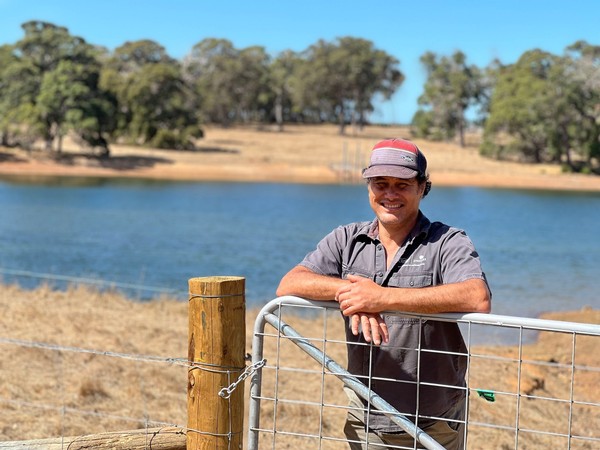 We bet you've noticed the big dam to the south of our long driveway, as you enter the Clairault Vineyard, Cellar Door & Vineyard Kitchen from Caves Road.
We recently fenced that dam to protect the water source and ultimately part of the 85ha area of remnant Jarrah, Marri, Banksia and Peppermint forest. The dam is at the head of three separate catchments at Wilyabrup, and with plans to plant and revegetate the area, this will assist in protecting the biodiversity and environmental integrity of the catchment.
We're continually inspired by the hard work and progress Senior Vineyard Manager & Viticulturist Chris Gillmore and his team are making towards a more sustainable future for our four sites and the region.
"Our team have a responsibility to preserve and boost the biodiversity and environmental integrity of the area," said Chris Gillmore.
"We're working to protect bushland and water sources, boost water quality in the catchment, and plant out wildlife corridor to link bushland."
We couldn't have done it without Nature Conservation Margaret River Region and the grant program. We appreciate the work they do for us and our region. For more information, visit their website here.