Pop Up Cellar Door
---
We invite our Cellar Club members to join us in Perth on Thursday 2 November for our next Cellar Club Pop-Up Cellar Door. We will be bringing a selection of our latest releases for you to taste in preparation for the upcoming November Cellar Club delivery.

The tasting will begin at 5:30pm, as we guide you through our range of wines, with the evening wrapping up at 7:00pm. We will have a selection of charcuterie and cheese on offer to keep you going until your dinner plans.
There is no charge for this event and we encourage you to bring a few guests (18yo+) along! This invite is only open to Cellar Club members and up to 3 guests per member. Please register your attendance by following the link below.
Thursday 2 November
5:30pm - 7:00pm
FORM Gallery & Café, 4 Shenton Road, Claremont
Since 2017 we have been the proud hospitality partners of FORM. We are delighted to be able to present this Pop Up Cellar Door at their beautiful space. We will also be treated to their latest exhibition while we taste our wines...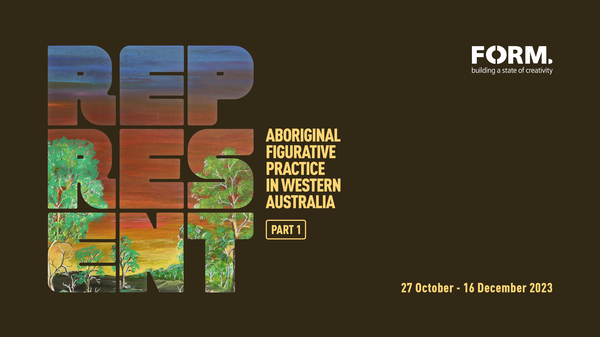 Oct 27 - Dec 16 -
FORM Building a State of Creativity presents REPRESENT - Aboriginal Figurative Practice in Western Australia (Part 1), the first in an exciting two-part exhibition series to be shown at FORM Gallery. Read more about the exhibition here.